Physical Rehabilitation and Sports Medicine at
Carr Chiropractic Clinic
We Can Help You Get Your Body Back
At Carr Chiropractic Clinic, we provide rehabilitation for patients of all ages and backgrounds. We care for everything from sprains and joint injuries to arthritis and postoperative care. Physical rehabilitation and sports medicine promote healing through the use of safe, guided movements that restore full function to affected areas, reducing pain in the process.
Even if you haven't experienced a sports injury, our team may recommend physical rehabilitation after your examination to speed up healing. Studies show that for many spinal conditions, chiropractic care combined with physical rehabilitation produces much better outcomes. When we provide both rehabilitation and chiropractic care, we see our patients get healthy faster and stay healthy longer. They are much less likely to have pain come back in the future. Physical rehabilitation can help you heal quicker and enjoy a happy, active lifestyle.
Don't bury your injury under pain medicine; look out for your body's long-term wellness with rehabilitation.
NEW PATIENTS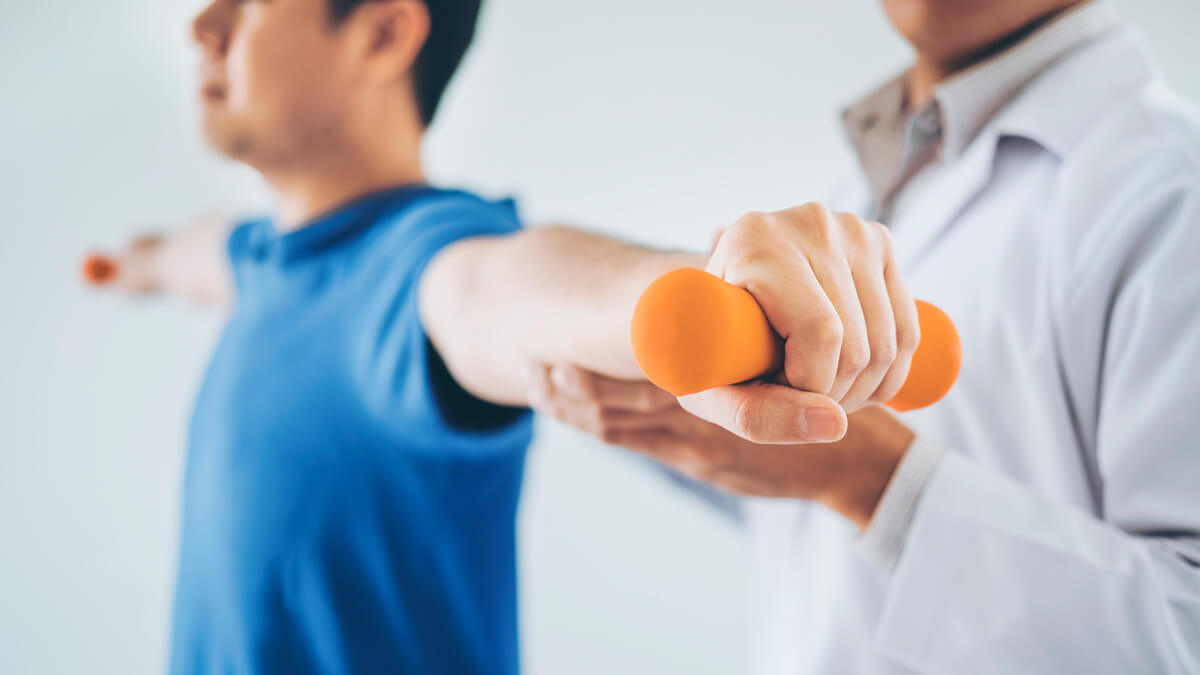 Reliable, Experienced Rehabilitation
We're experts in diagnosing and caring for all types of sports injuries. Three of our chiropractors are certified chiropractic sports physicians, and three are certified in physical rehabilitation. Every detail of our approach is backed by careful research. With a well-trained staff and years of positive results, we'll get you back in the game and scoring what you want out of life in no time.
Preparing for Your Appointment
While you won't be doing any strenuous exercise in our clinic, we recommend that you wear loose, comfortable clothing for your appointment. You can expect to perform low-intensity movements in our rehab room using resistance bands, physio balls, light weights, and floor exercises.
Most insurance covers physical rehabilitation and sports medicine. For cash patients, there is an additional fee.
Take the First Step Today
The first step is easy. Schedule an appointment today, and we'll walk you through the rest of your healing journey.
CONTACT US
---
Physical Rehabilitation and Sports Medicine Huron, 
Faulkton, Miller 

SD | (605) 352-5264