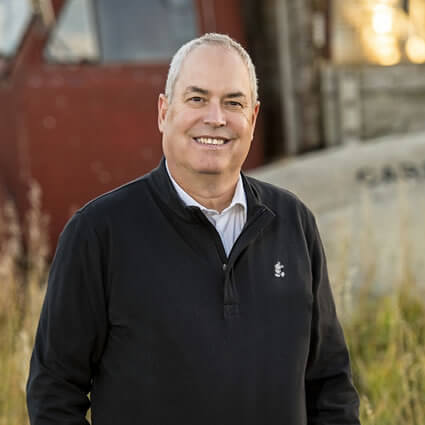 Dr. John Carr
I have been a chiropractic physician at Carr Chiropractic Clinics, PC since 1980, practicing mainly in the Miller Clinic and at an outreach clinic in the Faulkton Area Medical Center, in Faulkton, SD. I attended University of South Dakota and National University of Health Sciences in Lombard, Illinois, where I earned a Bachelor of Science degree in Human Anatomy and a Doctor of Chiropractic degree.  I am board certified in Chiropractic Sports Medicine, Rehabilitation, and Meridian Therapy/Acupuncture and a Fellow in the International College of Chiropractic.  In my career of 43 years, I have accumulated hundreds of hours of continuing education in the diagnosis and treatment of the human body, utilizing chiropractic care, as well as acupuncture in the treatment of patients along with physiotherapeutic modalities and rehabilitative exercises.
EXPLORE OUR SERVICES

I have been very active in the chiropractic profession serving under the appointments of the late Governors, Mickelson and Janklow on the South Dakota Board of Chiropractic Examiners.  I have also served on the Board of the South Dakota Chiropractors Association and as a Delegate representing South Dakota to the American Chiropractic Association.  In 1999 I was proudly awarded South Dakota Chiropractor of the Year.
Community involvement is an essential part of my life.  I believe that you must give back more than you take.  Some of my community involvements are as follows:  Miller City Council, On Hand Economic Development Board, Miller Civic and Commerce, Mid Dakota Rural Water Board, Kiwanis, Knights of Columbus, and Center for Independence to name a few.
Outside the Office
I have been happily married to Michelle since 1978 and have 3 children and 5 grandchildren.  The love of my family and friends is ever present in my life.  I feel fortunate to be able to practice in my hometown and am honored to have had my patient's trust.
One of my greatest prides is to have been in practice with my father, 2 brothers, 2 sons and nephew.  The Four Generation Carr Family Legacy in chiropractic health care began in the early 1900's.  As of 2023 there are or have been 14 Doctors of Chiropractic and presently 2 in chiropractic school.
---
Dr. John Carr | (605) 853-2230